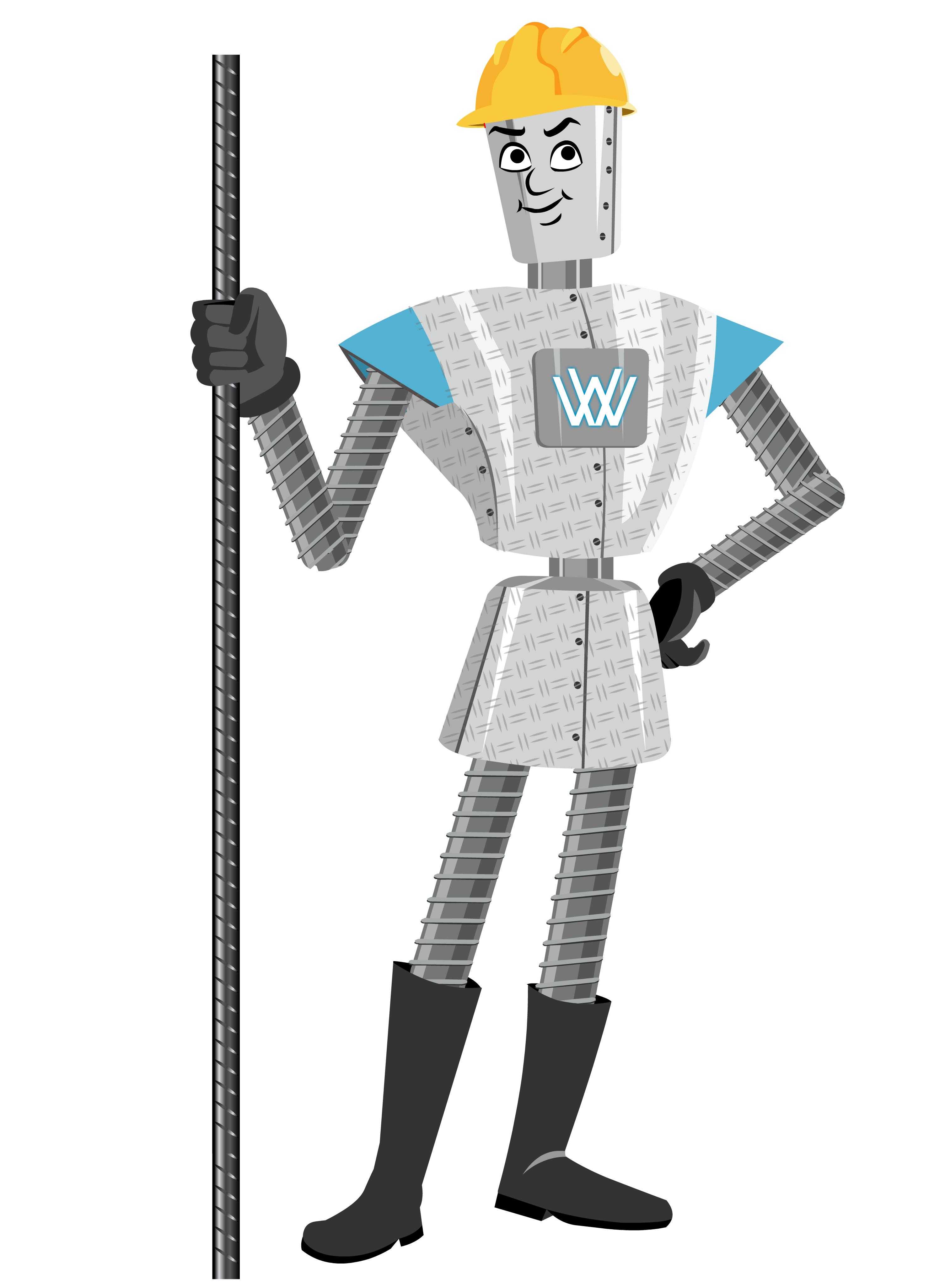 Enriched by Business Expertise
of More than Three Decades!
Vinworth Steel's journey started in the year 1982 from Deesa in Gujarat where Mr. ShyamSundar Aggarwal started retail trading operations by establishing RadheyShyam Traders. By the year 1988, the firm transformed into Saraswati Steelexpanded its operations and diversified into wholesale trade of steel products.Vinworth Steel is nourished by more than 36 years of experience in the steel business and was incorporated in the year 2016 for specifically catering to corporate clientele, institutional clients, government bodies, railways and pan-India builders.
We at Vinworth Steel believe in long term business relationships with strong work-ethics which help us to raise our brand globally.
We say YES to CHALLENGES
We say YES to TECHNOLOGY
We strive to PROVIDE QUALITY
We strive to PROVIDE SATISFACTION
We value HONESTY & EMPATHY
We value TIME & COMMITMENT
Today, Vinworth Steel is associated with more than 10+ primary steel manufacturers and several secondary steel manufacturers in India. With a solid distribution network comprising of 92 dealers across six district of North Gujarat and pan-India traders, Vinworth Steel Pvt. Ltd. is a name to reckon with in the steel trading landscape of the country.
Vinworth Steel Pvt. Ltd. is driven by the passion and dedication to providing world-class steel products. Our glorious legacy spans more than 3 decades during which we have catered to the steel requirements of Gujarat and parts of India.
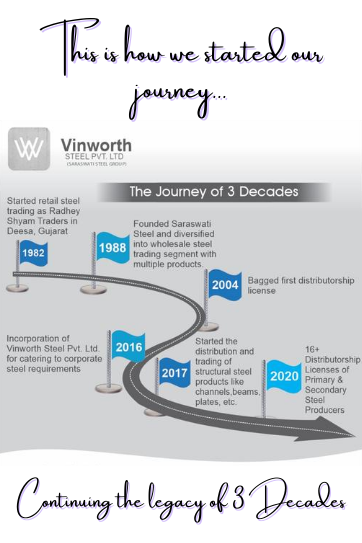 Vinworth Steel aims at delighting its clientele by building a relationship of trust and mutual understanding through absolute transparency in operations, competitive pricing and on-time delivery.
Vinworth Steel Pvt. Ltd. envisions being the leading player in steel trading segment of the country by partnering with renowned primary & secondary steel manufacturing players and setting up pan-India dealership network.