Structural Steel Products available with Vinworth Steel
Structural Steel is used to bring industrial-grade strength to buildings and development structures. We provide heavy duty structural steel products to fulfill different kinds of construction requirements. Having associations with more than 16 primary and secondary steel manufacturers in India, we have all kinds of structural steel products.
Structural steel products include beams, channels, angles, poles, etc. and at Vinworth Steel, these are available under different technical specifications, as per your specific development requirements. Get in touch with our dedicated team to discuss your requirement and source high-quality structural steel manufactured by top steel manufacturers.
Beams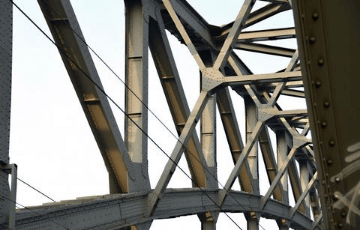 Steel beams are the structural sheets and are the most prominent material used in the construction and to support heavy loads. These beams safeguard against termites or rodents.
They have a different application in different structures thus they come in different sizes and types. Also, they provide high structural integrity, safety, and resistance towards the fire.
Channels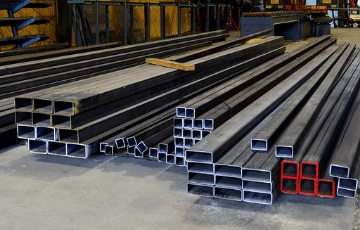 Steel channels are flexible and slightly light in comparison to other structural steel products. These channels provide rigidity over flat steel panels and provide strength to the overall structure.
The steel channels can be of many shapes, thickness, and sizes from cross-section C, and can be used in walls, pole barn walls, roofs, window and door frames, vehicle frames, and trailers.
Angles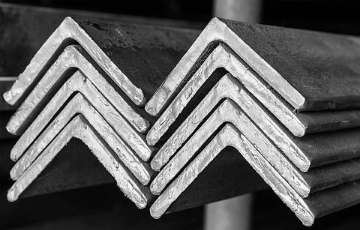 Steel angles are also known as L shaped angle steel, and are formed by bending a single angle in a piece of steel. The most commonly used steel angles are a 90-degree angle.
These are manufactured from the high strength low alloy steel and hot rolled carbon steel. These are in a wide variety of equal and unequal steel angles.
Poles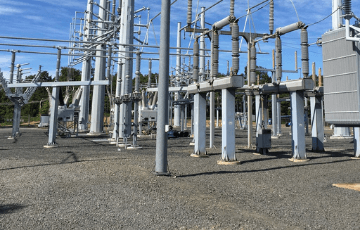 Steel poles fit perfectly into sustainable procurement and are the ideal for moving towards the cradle-to-cradle concept. The steel poles are 100% recyclable and have a long maintenance-free life.
The steel poles also have a favorable condition that leads towards fatigue and a well-maintained one can lead to an infinite lifespan.
Wire Rods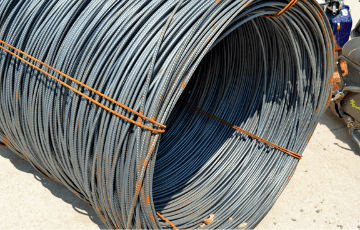 Steel wire rods are primarily used in the production of wire and are produced from the steel making process including electric furnace and basic oxygen process.
These are sold in the rolled condition and can be further used in the process by coating and cleaning or with the use of the heat-treating process.
Binding Wires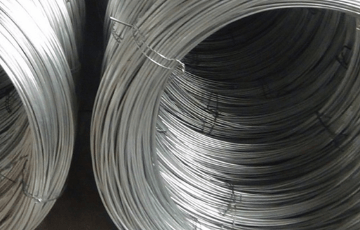 Steel binding wires are widely used for the tying purpose in construction. These are used to keep the structures intact by tying the rebars available in different diameters.
The wire enforcement will not be kept intact without using the binding wires and this can lead to an increase in space between reinforcement which ultimately reduces the strength of the structure.
[gem_divider margin_top="30″ margin_bottom="30″]
Want High-quality

Structural Steel Products? Get Competitive
[gem_divider margin_top="30″ margin_bottom="30″]
[gem_divider margin_top="50″ margin_bottom="30″][gem_divider margin_top="30″ margin_bottom="30″]